Contact Ari to Document Your Wedding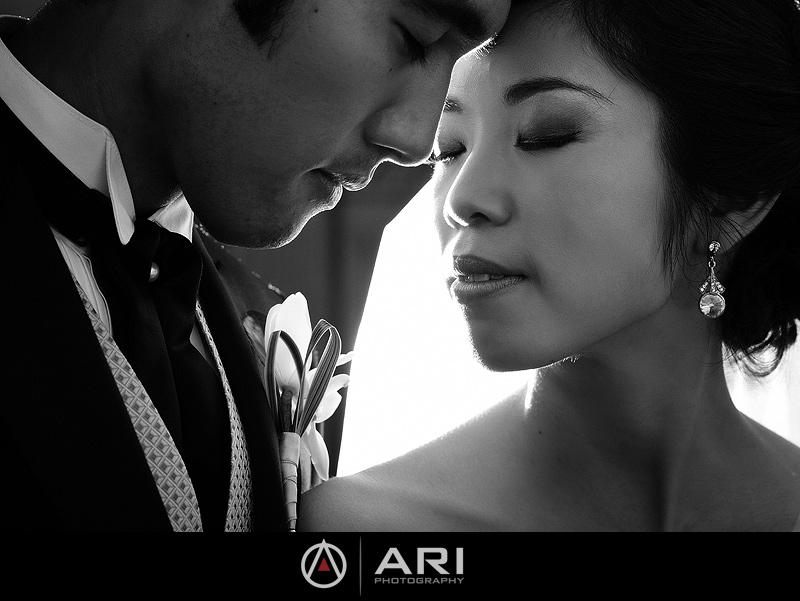 I photographed Melanie and Lawrence's engagement a while back in L.A. (View a sample engagement book from their session here.) I love how this couple just falls into place when I was taking their portraits. Their wedding day in Palo Alto also fell into place perfectly. Everything from the schedule to the weather was just perfect. All the elements of a great wedding was in play for this wedding, especially the raw emotions displayed though out the day. It was a photographer's gold mine. Special thank you to Samuel and Quan for coming out to help me with this wedding.
Ceremony location: First United Methodist Church
Reception location: Crowne Plaza Cabana Hotel
Portrait location: Standford University Campus 
Videographer: Leo Mendoza
Cake: Marissa Villasis
Florist: Jeeryn Dang
Makeup Artist: Jen Lao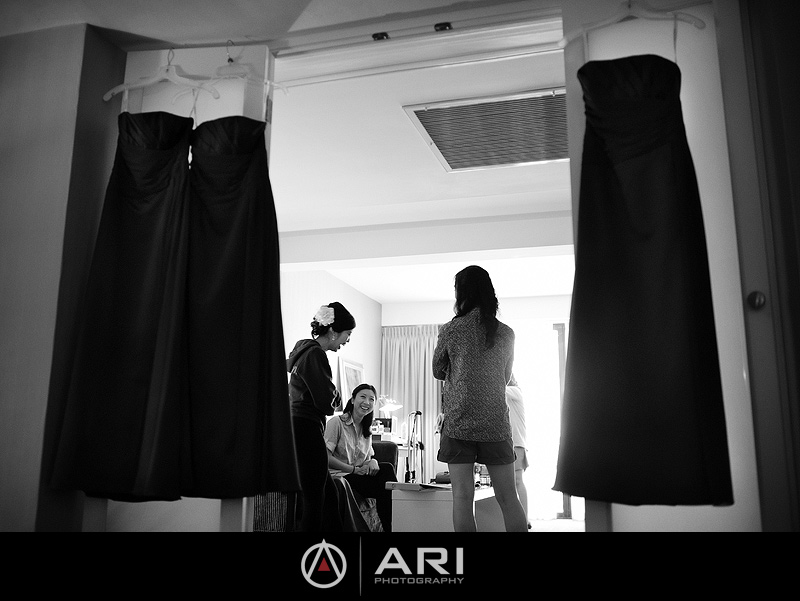 Body oil and handcuffs? Hummm… 🙂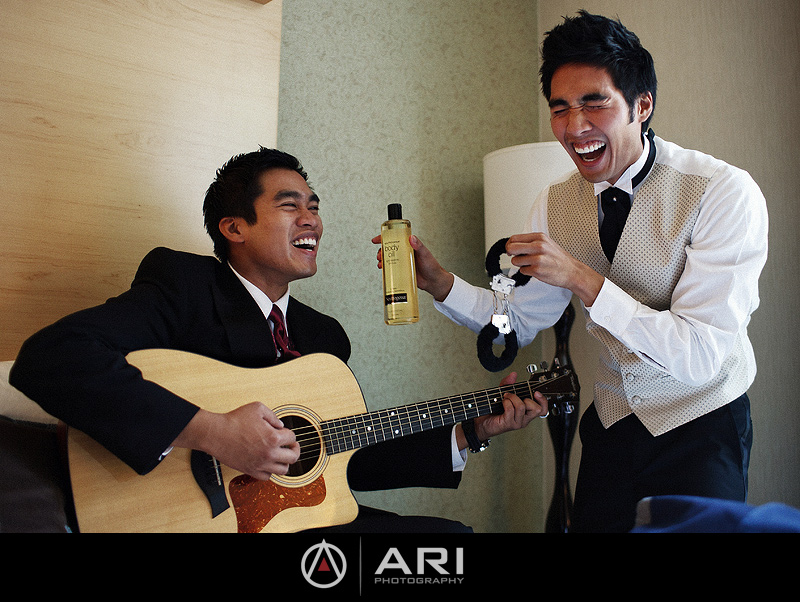 The guys praying before the wedding ceremony starts.

This church is pretty epic. (United Methodist Church, Palo Alto)


I love this beautiful moment between Melanie and her dad. I can almost feel the love, happiness and warmth in his kiss.


Their exit dance was awesome!
















Click here to see their slideshow: Melanie+Lawrence | First United Methodist Church Wedding in Palo Alto
E-mail Ari to Document Your Wedding