RAVES & REVIEWS
Jennifer + Peter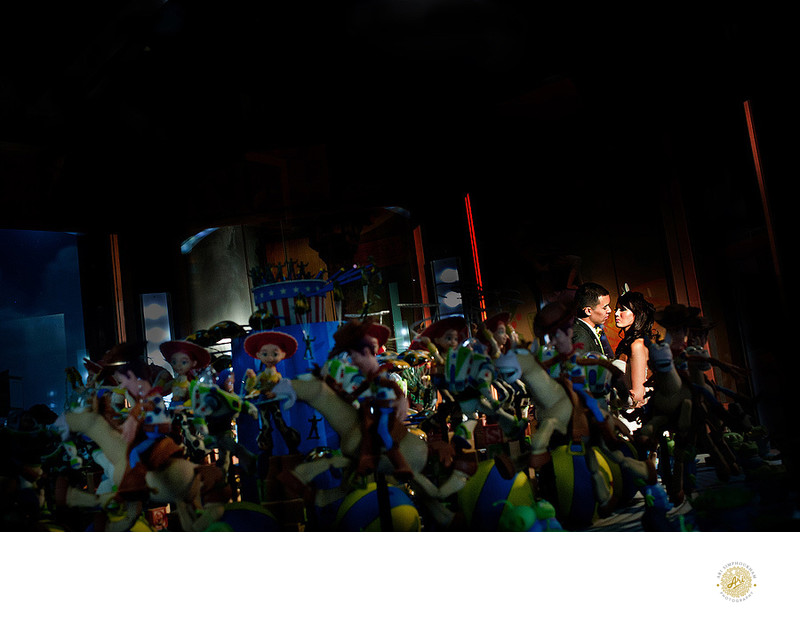 Brides, if you're looking for a fantastic photographer look no further because Ari Simphoukham photography is the absolute BEST! Ari is an AMAZING photographer! He shot our Disneyland/Disney California Adventure Park wedding in September 2010 and we were so happy with his work!
His creativity with his photography really shined through and we ended up with beautiful results. He was able to capture every moment of the day in such a perfect way and we're so glad that we can always go back to his photos to remember our wedding day. I also have to note that Ari's photos of our Disney wedding are so amazing that they ended up in various Disney and Disney wedding publications…yes, they were that awesome!
If you are looking for an innovative and fun photographer to work with that will take some incredible shots of your wedding day, definitely consider using Ari. He's not only professional, but also very kind and understanding about every couple's needs. He's a #1 photographer in our book! Thank you for everything, Ari!
Melanie + Lawrence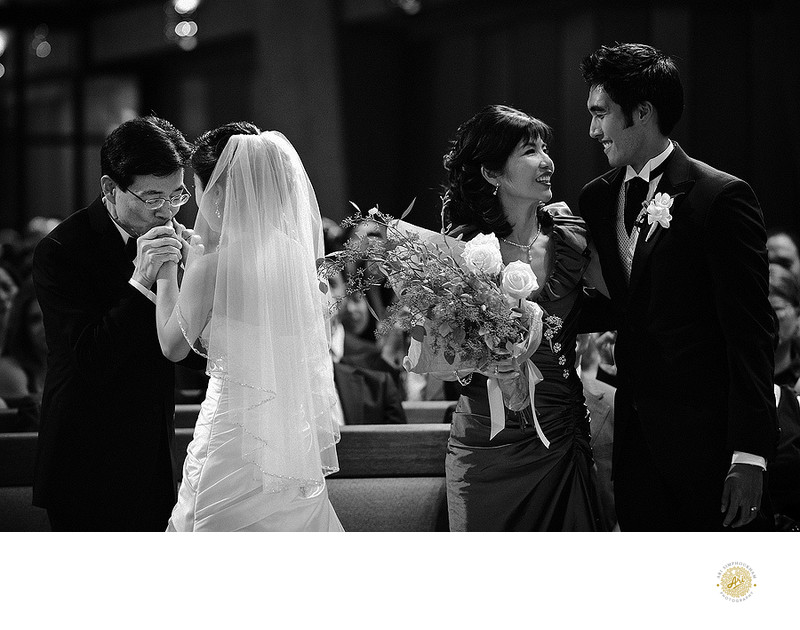 Call it love at first sight. The moment we saw Ari's blog, we already fell in love with his unique and ability to capture those precious and raw moments at weddings. We loved the effects that he could do with lighting and how clear and detailed all his photos were.
After our initial consultation with Ari, we knew he was the one for us – he had an ability to maintain the proper balance between professionalism and fun, and demonstrated his understanding of our needs and willingness to put our desires first. We really enjoyed working with Ari as we were preparing for our wedding and on our wedding day.
He was very prompt with all our correspondences (something that is very important to me), and he got our pictures and albums to us very soon after our wedding – within two months! We love looking at all our photos – we loved the backlight effects and creative use of angles and reflection. Ari's shots are vivid.
The colors burst out of the page, and his timing captures the emotions at their peak. The lines are crisp and clean, and his pictures are almost better than being there in person. I don't think any photographer can match the sharpness of his capture – his work is best viewed in high-definition screens and high-resolution prints.
He was also extremely discreet (we hardly noticed him or his assistants taking pictures throughout the night and were surprised when we saw that some of the pictures indicated that he had actually been standing right next to us). The church that we got married in didn't allow photographers to walk along the aisle during the ceremony, yet Ari was still able to make it work and still somehow managed to get a variety of pictures from different angles.
I was a very emotional bride, and my parents were also very emotional, as I was their first daughter to get married. Ari was able to capture those emotions through his photos, and one of those photos even won an award. At our wedding, we also had various "surprise" performances at the end of our ceremony and at our reception, and he was able to shoot quickly and continuously capture some of the best moments of those dances.
We were very impressed at the quality of photos Ari was able to achieve. If you're looking for a photographer who is creative, fun, professional, and does high-quality work, then Ari is the photographer for you – thank you Ari for everything!
-Melanie & Lawrence | Wedding in Palo Alto, Ca
Cynthia + Josh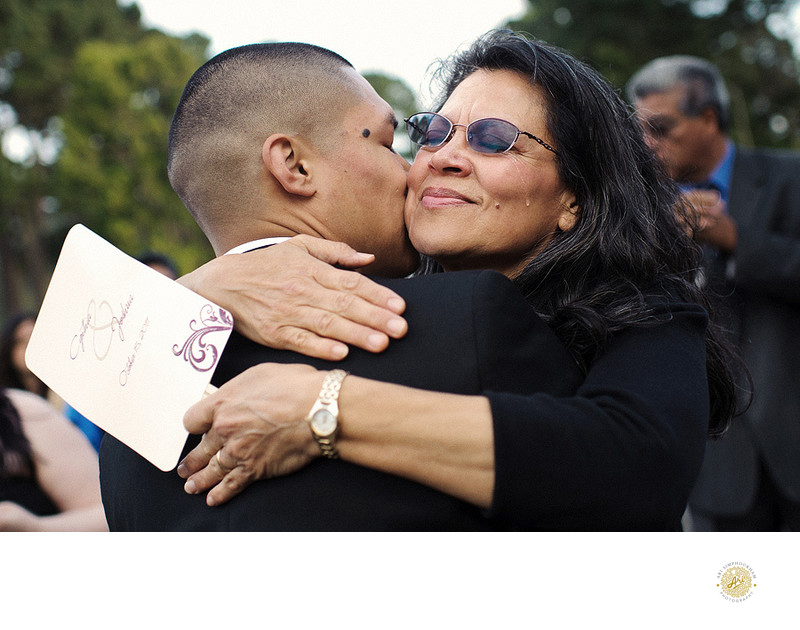 From an e-mail – "Goodness gracious Ari! Joshua and I loved, loved, loved the slideshow! You truly have such a gift for capturing precious moments in time. As we watched, it was like reliving the wedding once again!
Once again, we just have to let you know how tremendously blessed we are to have been able to work with you. Just your gentle and delightful presence alone helped to put Joshua and I at ease before and even during the wedding.
These photographic memories have touched our heart and soul and i'm sure they will continue to do that for all the years to come. Many thanks for giving us no less than your best Ari…It shows. A standing ovation to you dear friend!
Sherri & Trisha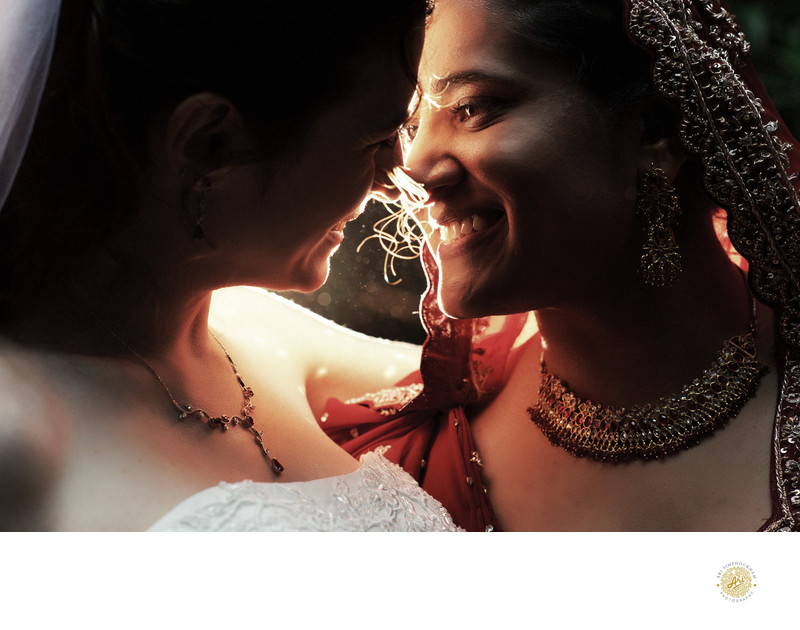 We were in love with Ari's uniquely bold photojournalistic style and wanted someone who was flexible, easygoing, professional and fun - Ari is all of these things and more. We were so lucky to have him capture our July 2011 wedding at Sigmund Stern Grove in San Francisco.
Not only did he tastefully snap all of the key wedding party and family photos, but he somehow managed to document every perfect candid moment of our unconventional wedding and reception like a photo ninja. Ari is a true artist - the way he works with space, light and emotion is almost dreamlike and unparalleled.
Every time I look at our wedding photos, it is like reliving the best day of my life all over again. There are so many talented wedding photographers out there, but if you want photo magic, do yourself a favor and hire Ari. You will not be disappointed!